Calling all fans of sweet jams!
(Saves The Day, Fairweather, Grade, Lifetime, Hot Water Music, Braid, Audio Karate)
"This Will Not Define Us" is the new full length from Transit. The full length released on Barrett Records is 12 songs of pure excellence. These kids from Boston really impressed me with their catchy hooks and rockin' riffs. Being such young kids, I cannot wait to see how this band Matures and progresses. Be on the look out for this band, and make sure you check out "This Will Not Define Us" By far one of my favorite records of 2008.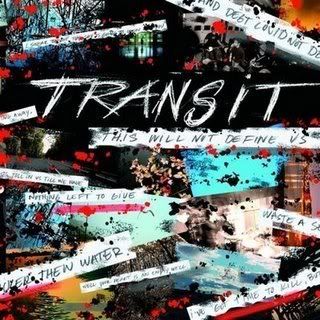 Myspace
Download
Buy
Track List:
1. Opener
2. Castaway
3. Radio Flyer (Away From Home)
4. Rule Of Nines
5. For The World
6. Lexington Park, 11:33
7. Dead Weight
8. Scrape And Claw
9. Changing Season
10. Empty Shell
11. Giving In
12. Parking Lot Lights
- Jake "Dookie luv" Lang